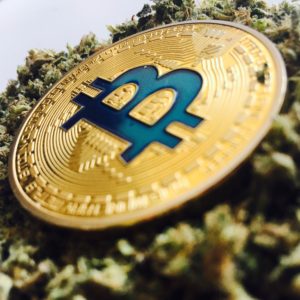 If you were keeping up with the Wall Street Journal, or any other financial news site, you saw this larger-than-life news week:
"Tilray, a startup with just $20 million in first-half revenue, was briefly worth $20 billion during a wild ride last week" — WSJ, September 23, 2018
It's the new legal marijuana stock frenzy, and it's being compared to that of bitcoin earlier this year the dot.com bubble back in the late 90's.
Tilray is a Canadian manufacturer in the legal marijuana industry and is the first to be listed on Wall Street. Among Tilray's backers are Silicon Valley's Peter Thiel, and a few others from Seattle-based PE firm Privateer Holdings Inc., who were made billionaires this week, albeit very briefly. The stock started its huge roller coaster day with an upswing of 40 percent on Wednesday morning (Sept 18) after receiving news that the company had gotten the US DEA's permission to import product to California for a medical study (and also triggered by the fact that Canada will make recreational use legal on October 17, 2018.) Bloomberg did a great job here of describing the whole ride, marked with dramatic peaks and crashes and trade being halted automatically five times (as the built-in protection mechanism is supposed to do when this kind of frenzy is happening). High times, indeed. (Pardon the pun and please note the restraint in not making more of them.)
As this was happening and in the few short days since, analysts have explained how peak prices are not realistic in the long-term (here's just one analysis from Seeking Alpha) and that small market developments combined with a relatively small number of available shares could have an exaggerated and out-sized impact on the prices. Although the stock brought other cannabis stocks up a bit this week, "the broader market value as a whole hasn't really budged," which means it is not yet a true bubble. It sure was interesting, though. Maybe it's the novelty, above all else, that might be what was most fun to watch.
Read more:
Wall Street's Marijuana Madness: 'It's Like the Internet in 1997' (Source: Wall Street Journal, September 23, 2018)
(Image: Shutterstock)